Paraíso en las Montañas
Esta hermosa villa con majestuosas vistas de la naturaleza se encuentra en un amplio terreno propio de 5,000 metros de extension, ofreciendo asi total privacidad. Es una casa con estilo rural, con una decoracion atractiva con clase, ideal para grupos grandes de familias o amigos compartiendo. Su distribucion es en un solo nivel, favoreciendo esto a personas mayores y a niños. Esta casa ofrece comodidades modernas pero a su vez tiene un sentimiento hogareño. La casa esta preparada para disfrutar al maximo las vistas lejanas. Contrapersianas de madera en todas las ventanas proveen sombra en el verano y en invierno la chimenea de ladrillos mantiene este hogar calido y acogedor. El pueblo mas cercano con todas sus facilidades es Comares, que saluda desde su altura, solamente a 10 minutos en coche. A Los Ventorros se llega en 5 minutos conduciendo, dos buenos restaurantes esperan alli, ambos recomendados. Con certeza se puede disfrutar de esta casa todo el año.
Descripción Rápida
10 Personas | 4 Dormitorios | Dormitorio principal Aire acondicionado | 3 Baños | Chimenea | Wifi | TV UK/FR | BBQ | Piscina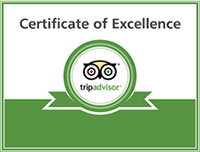 Tarifa
€500 – €1700 por semana


Consulta de Reserva!



Wow wow wow, pretty much sums up Villa Romo! Our group of 9 have just returned from a fabulous 2 weeks here. The villa it self is what we decided to call paradise! It was perfect in every way, and all of us were totally in love with our paradise in the mountains!