Refuge pour Deux
Le studio de la maison de ferme a sa propre entree et piscine privee. La partie principale de la ferme est le domicile des proprietaires cependant le studio reste prive. La location jouit du confort moderne tout en gardant son ambience rustique. Les visiteurs peuvent aprecier la grande piscine, les terraces, le bar de la piscine et la zone bbq. La villa est situee sur 5 hectares de terres privees au bord du Parc National de Montes de Malaga. Le village historique de Comares n´est qu´a 15 minutes de route et la cote est a 45 minutes en voiture.
Maison de ferme La Paz est un endroit idylique duquel vous pouvez explorer les principaux sites andaloux.
Aperçu Rapide
2 Personnes | 1 Chambre | 1 Salle de Bain | Wifi | TV UK | Piscine | BBQ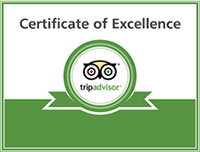 Tarifs
€175 – €400 par semain

Demande de Réservation!
We loved this little gem tucked away in the beautiful Spainish country side. We brought our own mountain bikes with us to explore the area and the pool was always welcome after a ride. The hosts are friendly and helpful, the villa has everything you need and there are numerous places to eat. We especially loved the restaurant in the square at Comares, the courtyard views were fantastic. We will definately be returning. Wonderful!